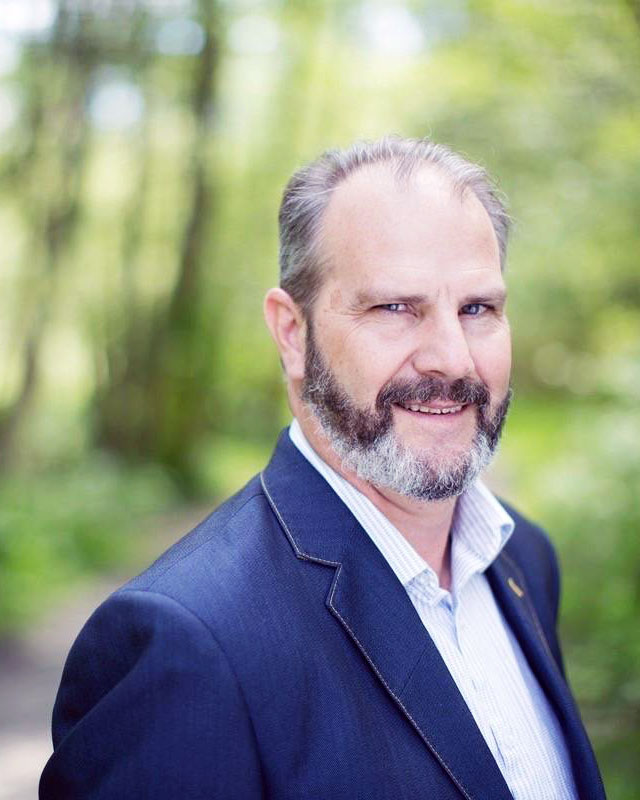 Provincial Representative
Randy Anderson-Fennell
Randy started his journey with labour in 1996, when as a young apprentice he was involved with the International Brotherhood of Electrical Workers in an organizing campaign to unionize his workplace. He also served as a steward for a number of years, and briefly as an IBEW 213 Executive at Large.
Randy joined the Canadian Union of Public Employees in 2010, where he was elected the inaugural Communications Officer for CUPE 728. At various times over the next 11 years, he also held the roles of 2nd Vice President, 1st Vice President/Grievance Officer, and chair of the Constitution Committee, Anti-Contracting Out Committee and Political Action Committee. He also served as Bargaining Committee chair during the 2019 contract negotiations, making gains for thousands of support workers in the Surrey School District.
After years of advancing labour's ideals within his union, Randy decided to take his talent for advocacy to the political stage. He ran for Delta school trustee on a progressive slate in 2018 and for Delta South MP with federal NDP leader Jagmeet Singh's team in 2019, amplifying the voices of workers at every opportunity. Randy is currently Constituency Treasurer for the Delta South BC NDP.
No stranger to policy, Randy has served on both the Surrey Board of Trade's Social Policy and Workforce Development teams. As well, Randy is an advocate for apprenticeships with the BC Federation of Labour Apprenticeship and Skilled Trades Working Group.
He is a member of both the Vancouver and District Labour Council and the New Westminster and District Labour Council, where he serves as Trustee and a member of the Political Action Committee.
Randy joined the Retail Wholesale family as Rep/Organizer in October 2021 and became Provincial Rep in May 2022. The RWU represents some of the hardest working people in British Columbia – workers who are essential to our economy – and Randy is proud and determined in the pursuit of better agreements on their behalf.
This has been the most challenging and rewarding work I have ever undertaken, and I want to thank all the staff, executive, stewards and members for putting their trust in me. There is nothing more important to me than our shared goal of advancing the quality of life for our members and their families. It is the most important work anyone can do for another, and when we do it together in solidarity, we are powerful, unbreakable and unstoppable.
Representative/Organizer
Chris Zukowsky
Before joining the RWU, Chris had been a proud postal worker for over 17 years, working in Vancouver, Richmond and Burnaby. Chris delivered mail as a letter carrier, then became a forklift operator/dispatcher at Canada's 3rd largest mail processing facility. Chris's enthusiasm for trade unionism propelled him to become a Shop Steward, then a full time Union Representative for the Canadian Union of Postal Workers (CUPW). Chris quickly became determined to make a difference for workers, becoming the Vice-President, then President. Chris has been a driving force for CUPW and the labour movement and he has made a measurable impact over the years as a passionate advocate for all those afflicted by the struggle. His experience as facilitator for Union Education has helped develop labour activism amongst workers and mentored countless others into leadership roles within the Union movement.
Armed with years of victories from the struggle with Canada Post, his passion as an advocate took him on a new journey finally settling in as a Rep/Organizer with the RWU. Here, Chris has made difference excelling in collective bargaining, organizing and as worker advocate assisting workers in grievance arbitration. His contribution to others becomes more impressive when you consider his experience and accomplishments with RWU and the labour movement. In the proud words of organized labour; An injury to one, in an injury to all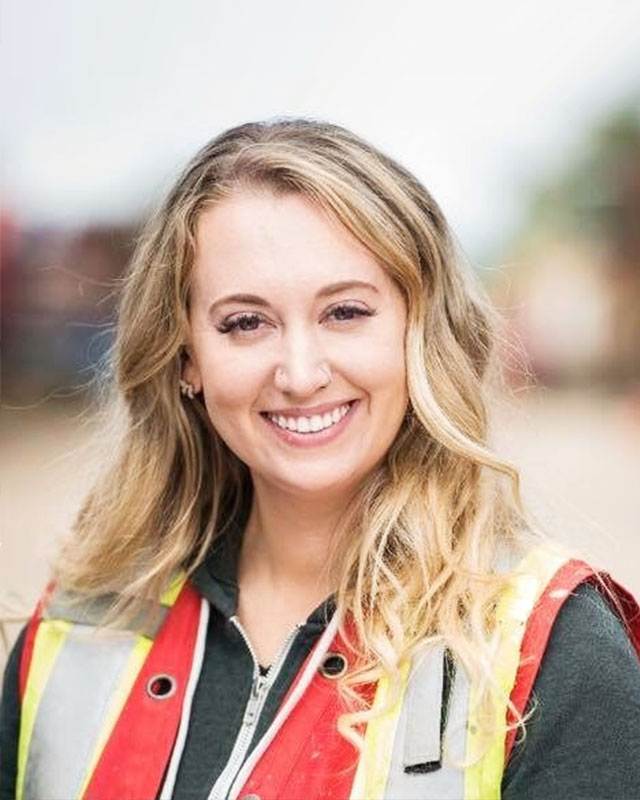 Representative/Organizer
Ashley Duncan
Ashley Duncan is one of RWU's new union representatives, joining our team in April 2022.
Ashley's background includes working most recently under the Industrial Relations umbrella handling the Diversity and Inclusion files at the Kitimat LNG Canada Project, as well as serving as Vice President of the BC Insulators Local 118. Prior to that, she handled multiple roles as Sustainability Coordinator, Organizer and Communications & Social Media manager at the BC Insulators Union. She also holds her Red Seal as a Journeyperson Mechanical Insulator.
Ashley serves as one of the Co-Chairs for Build Together BC – a national mentorship program for women to encourage them to enter the building trades. As well as a governance member for BCCWITT (BC Centre for Women in the Trades) – which provides connection, resources, and supports for tradeswomen across the province.
Ashley also sits as a delegate and executive board member on different boards and committees including the Vancouver District Labour Council, and Van-New West and District Building and Construction Trades Council
Office Supervisor
Penney Siegle
Penney has been with the RWU team since 2005 and is the first face you will see when you visit our office.
Assistant Office Supervisor
Inga Jeffrey
Inga is not only our assistant office supervisor, but is on our strata council and a RWU Dental Trustee member.
Pension Plan Administrator
Annie Lim
Annie has been part of our Pension team since 2007 and is responsible for the administration of the Retail Wholesale Pension Plan.
Pension Plan Assistant Administrator
Debra Lee
Debra joined the Retail Wholesale Union in 2019 and assists in the administration of the RWUPP.