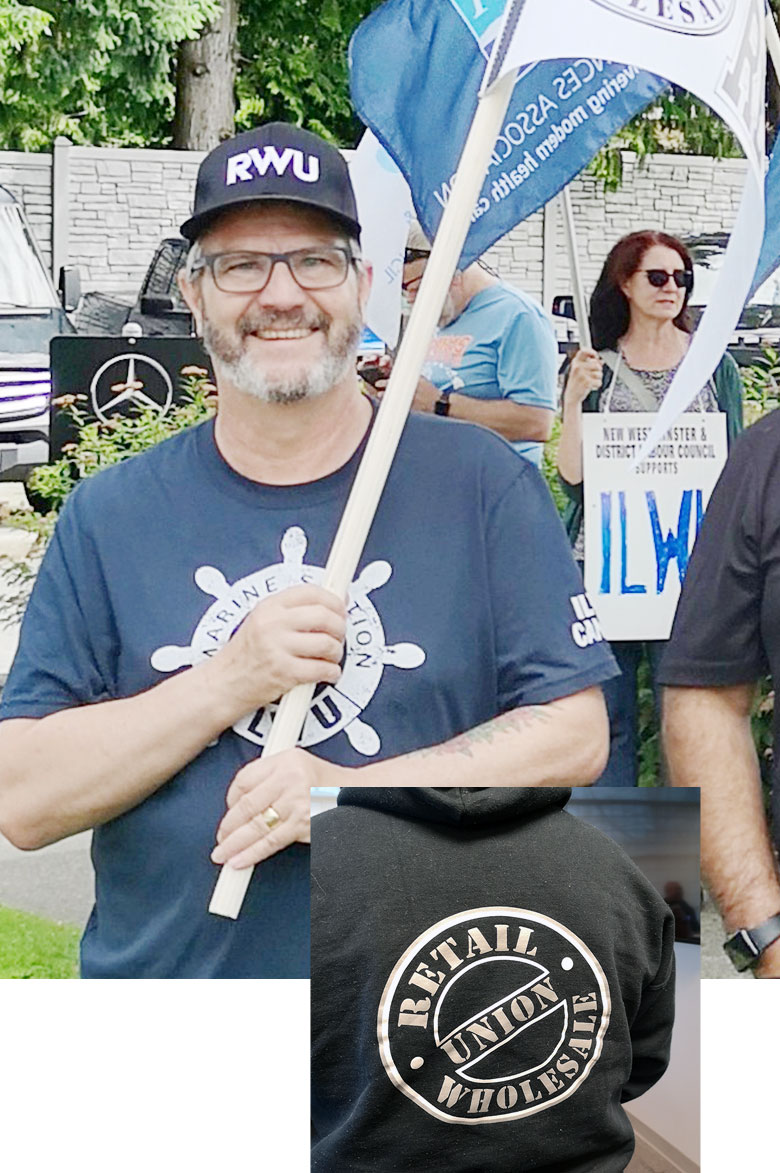 Fairness, for and towards everyone.
Become part of the Retail Workers Union and let your voice be heard. You have the power to organize your shop with RWU and make sure all your peers are treated with fairness and respect.
Reasons to organize with RWU:
Collective bargaining on pay and conditions
Legal advice and services
Personal representation
Health and safety
Equality for all
Step 1
Complete the contact form
This will give our organizing reps an understanding of your workplace and reasons for organizing. The representative will then reach out and help walk you through the process.
Step 2
Invite Your Peers to Join
Invite your coworkers to sign in on joining the union. For your workplace to become part of RWU, the majority of workers are required to sign.  Start with those you know are already interested and work from there.
Step 3
Submit Your APplication
Once the majority of workers have signed cards, an Application for Certification will be made with the Labour Relations Board of BC, providing a notice to the employer that the Union is applying for a certification of the business.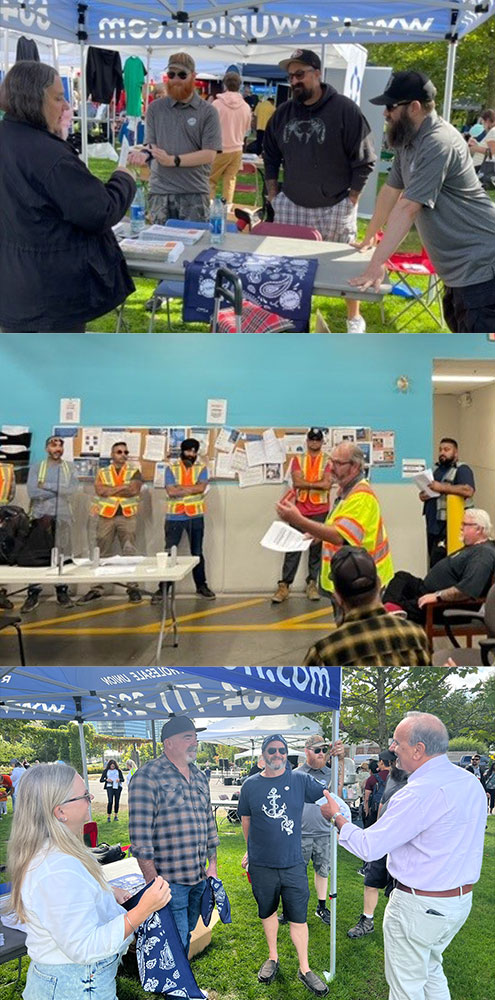 Get Started With the RWU TOday
Frequently Asked Questions
1
I'm Afraid to Organize as My Employer May Fire Me...
In the process of organizing, by signing your support for the Union and applying for certification, you have already gained some recognition under the Labour Relations Board of B.C. Unfair labour practice hearings can be brought before the Board if your employer's retaliation is more than just the usual moaning and groaning and threatening to close down. No one can be fired without cause and your Union will defend anyone who is fired in this manner.
2
How much will my initiation fee be if I sign a retail wholesale union card?
The Federal Labour Code directs that there be a minimum fee of $5 charged when signing new members into a Union. This fee charged is paid once in a lifetime. For provincial employees there is no fee.
3
When will I start paying dues?
After a collective agreement has been negotiated for your worksite.
4
Who will negotiate my contract?
We have professional negotiators who will be dedicated to negotiating your contract. As well, the negotiating committee shall be made up of at least two members from your worksite.
5
What if we require the assistance of professional help such as lawyers, etc?
The Union will provide expert assistance from a labour lawyer whenever it is required.
6
What happens if we are laid off?
All members have access to the Union Dispatch Board where you can be dispatched to any one of our several Union worksites where we have negotiated preferential hiring clauses.
7
Will I lose benefits after a contract has been signed?
No! The Retail Wholesale Union is noted for expert collective bargaining talents and we do not negotiate concessions.
8
Will I have better job security with the Retail Wholesale Union?
Yes! The Retail Wholesale Union is known for negotiating excellent job protection language. All agreements have technological change, lay-off and recall, seniority, included with protection and rights to job postings and promotions.
9
Can I be bumped from my job by any member of the Retail Wholesale Union?
We do not bump each other now and have no intention of doing so in the future.
10
What can the Retail Wholesale Union do to help me with my pension plan?
Once certification is granted by the Canada Labour Relations Board, or B.C. Labour Relations Board, we will have the Union's Pension Actuary look into your Pension Plan arrangements. Any decisions arising from this investigation will be done by the membership from your worksite.
11
Who will know if I sign a Retail Wholesale Union card?
No one! The union would fast be out of business if we revealed the names of those who sign cards. This information is confidential and is only revealed to a Labour Relations Board officer. The Labour Relations Board is forbidden by law to reveal the names of those who sign cards.
12
How and where do I sign a Retail Wholesale Union card?
You can sign a card by contacting one of the organizers listed on the contact page.